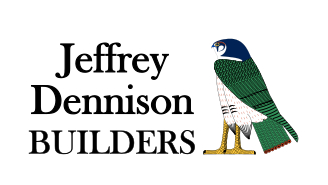 Jeffery Dennison Builders specialize in the construction and renovation of residential and commercial projects in Palmerston and across the Otago region.
We are intensely focused on the delivery of our construction and renovation projects. JD Builders are very flexible in dealing with client requirements without the corporate overhead of larger companies.
Formed in 2016, Jeffery Dennison Builders Ltd is a privately owned company that is a robust, stable force in the industry. We have the skills and experience necessary to address any technically challenging aspects of a project combined with the attention to detail and high level of interior finishes required on residential and interior fit-out projects. To us, every construction project is unique. Client's consultants, occupants, supply chains and authorities form part of a team that is always created explicitly for each new project. JD Builders enjoy working with people and thrive on resolving any challenge on projects as we think outside the square and go the extra mile for all of our clients. We are proactive, forthcoming and supportive.
The majority of our work is carried out in the Otago region. Over the previous years, we have successfully completed numerous projects for our wide and varied client base. JD Builders can take our services to match the client's requirements, and we can also provide a concept to completion services when required. This flexibility has enabled us to build long-lasting relationships with our clients.
JD Builders can assist with selecting and designing time and cost-efficient construction strategies that can preserve architectural features.
We bring the resources of our team to the table who will assist you in achieving a cost-effective build to the highest standard.