Adaptable in design, this home lets you go from four bedrooms to three with dual living. This is simply done by swapping out the fourth bedroom. Other features include a separate guest toilet, an extra pantry space, good size bathrooms and great outdoor living with an option for overhead cover. Wanting a four bedroom home now, but want the option for an extra lounge later, this could be your answer!
This design is made for a family where children are looking for a degree of independence
from their parents, and the parents are wanting their own private space too.
A completely separate and spacious master bedroom suite has access to its own private
outdoor living area. There is ample space in the walk-in wardrobe and the ensuite has twin
hand basins. Altogether, the master bedroom provides a true haven of privacy.
With a possible three other bedrooms and a good-sized family bathroom, children and
guests are also well catered for in their special area. One of the bedrooms could easily
become an extra living space or media room, either permanently or have a dual function as a
guest bedroom or study — the possibilities are many which means this home can be as
flexible in its spaces as the family requires. Another advantage is that there is a third toilet
easily accessed from the living area.
So do the living areas and kitchen match this spacious design? They most certainly do. The
kitchen has additional storage in the pantry — always a plus, and the way the living and
dining areas are placed means there is plenty of outdoor living for entertaining, with an
option for overhead cover.
If you are looking for privacy, space, style, and flair then this design will fill all your needs.

House Description — Palmerston
The Master Build 10-Year Guarantee
YOUR NEW BUILD OR RENOVATION NEEDS THE PROTECTION OF A MASTER BUILD 10-YEAR GUARANTEE. GIVE YOURSELF THE PEACE OF MIND YOU DESERVE AND MAKE SURE YOU ASK YOUR BUILDER FOR A MASTER BUILD 10-YEAR GUARANTEE.
YOUR HOME BUILD OR RENOVATION IS MOST LIKELY THE BIGGEST INVESTMENT OF YOUR LIFETIME. MAKE SURE YOU PROTECT IT.
THE MASTER BUILD 10-YEAR GUARANTEE HAS PROTECTED MORE THAN 140,000 HOMES OVER THE PAST 25 YEARS. WHETHER YOUR NEW BUILD OR RENOVATION IS BIG OR SMALL, OUR GUARANTEE CAN BE TAILORED TO SUIT YOUR NEEDS.
ONLY A REGISTERED MASTER BUILDER CAN OFFER YOU THE PEACE OF MIND OF A MASTER BUILD 10-YEAR GUARANTEE.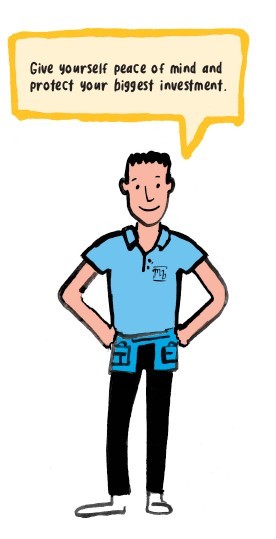 Please enter your information below