Auskerry St.
Rental kitchen upgrade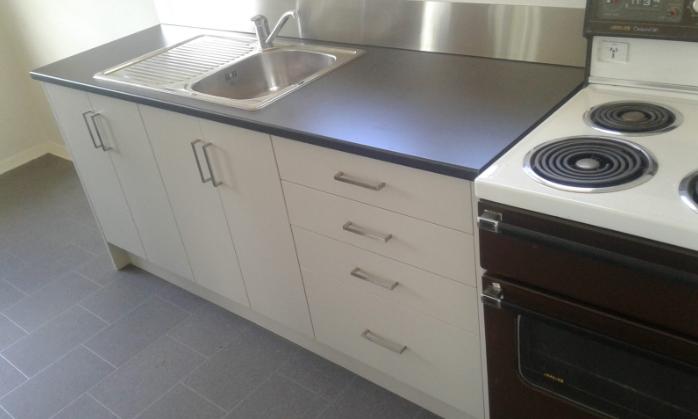 After the tenants moved out of this rental property the owner contacted us with a request to have the property tidied up after many years of neglect. the interior was in poor shape requiring repairs to walls, and doors, and in desperate need of a kitchen revamp.
JDBuilders set to work repaired all obvious damage and repainted the interior walls and ceilings. we then demolished the old kitchen and installed a new one to suit the area available.
New carpet was laid throughout the entire house and is now a warm comfortable home for the next tenants to enjoy.
 Photo credit Jeffrey Dennison.