Derwent St Oamaru
Fireplace Installation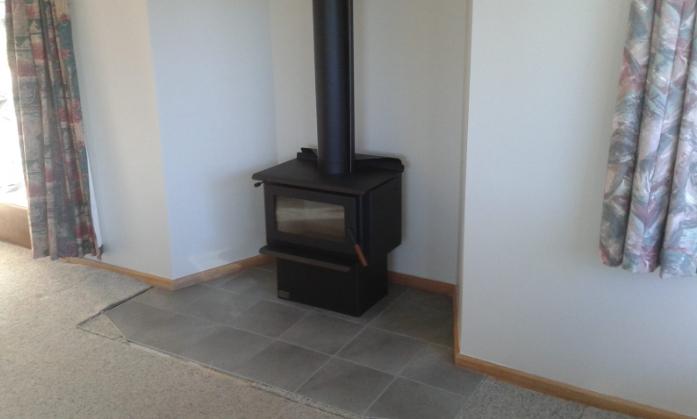 Our clients originally had an inbuilt fireplace in a Wanaka stone setting and no longer found it to be an economical heat source for their home.
Because of the small lounge area size, we came up with the solution to use the cavity of the original fireplace.  We relined the old cavity and set the new fireplace in.
This was a great way to use the existing space by not intruding into the living space of the home.
Photo credit Jeffrey Dennison.