What a great family home!
This three bedroom home is designed with a layout that takes advantage of both morning and evening sun with its dual outdoor living. Some nice features of this home are the back to back bathrooms, which keeps plumbing simplified, the bedrooms being positioned in their own wing and an additional study giving you the option of working from home! If you're looking for a three bedroom home with a styled traditional look and a layout that you'll be happy living in, years from now, look no further!
Clever design means the bedroom wing is completely separate from the living area so the children can sleep peacefully while the parents entertain (or it could be the other way round!)
The bedrooms have ample storage and also have doors on to the outdoor living area — true
boutique hotel living.
Back to back bathrooms are a real saving on costs while still giving both the master ensuite
and the family bathroom all the services required.
The living areas flow easily from the garage access near the laundry to the living room's focal
point of the fireplace. The double galley kitchen gives ample bench and storage space. And
there is even a study area cleverly placed behind the kitchen.
The chimney on the gable end gives a traditional feel to what is a truly 21
st
century design.
With a double garage and well-placed outdoor living areas, this is a home for a family to
grow in and for others to enjoy too.
The Master Build 10-Year Guarantee
YOUR NEW BUILD OR RENOVATION NEEDS THE PROTECTION OF A MASTER BUILD 10-YEAR GUARANTEE. GIVE YOURSELF THE PEACE OF MIND YOU DESERVE AND MAKE SURE YOU ASK YOUR BUILDER FOR A MASTER BUILD 10-YEAR GUARANTEE.
YOUR HOME BUILD OR RENOVATION IS MOST LIKELY THE BIGGEST INVESTMENT OF YOUR LIFETIME. MAKE SURE YOU PROTECT IT.
THE MASTER BUILD 10-YEAR GUARANTEE HAS PROTECTED MORE THAN 140,000 HOMES OVER THE PAST 25 YEARS. WHETHER YOUR NEW BUILD OR RENOVATION IS BIG OR SMALL, OUR GUARANTEE CAN BE TAILORED TO SUIT YOUR NEEDS.
ONLY A REGISTERED MASTER BUILDER CAN OFFER YOU THE PEACE OF MIND OF A MASTER BUILD 10-YEAR GUARANTEE.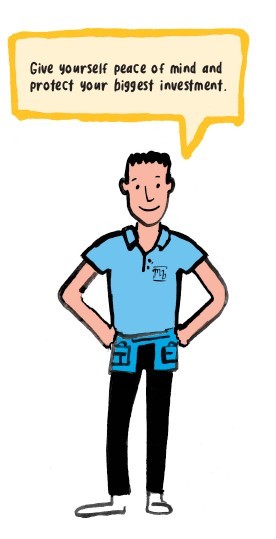 Please enter your information below