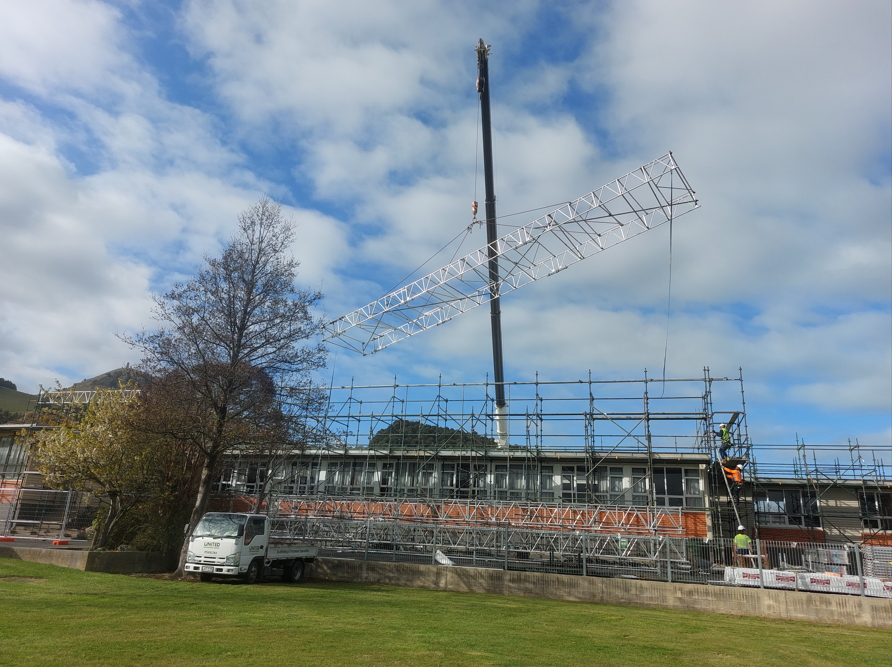 JDBuilders recently started a large commercial renovation on East Otago High School which it won through a Ministry of Education tender process. 
The project covers two blocks comprising a total of 16 classrooms and involves future-proofing the exterior by the addition of weatherboards, replacing the windows on one block with double-glazed aluminium joinery, replacing the trusses, and a re-roof along with exterior alterations. 
Interior work includes replacing ceiling panels and removing skylights. The classrooms have been weatherproofed by a full temporary canopy to streamline the work and eliminate weather delays.