Karitane Residential Property – Double Carport Replacement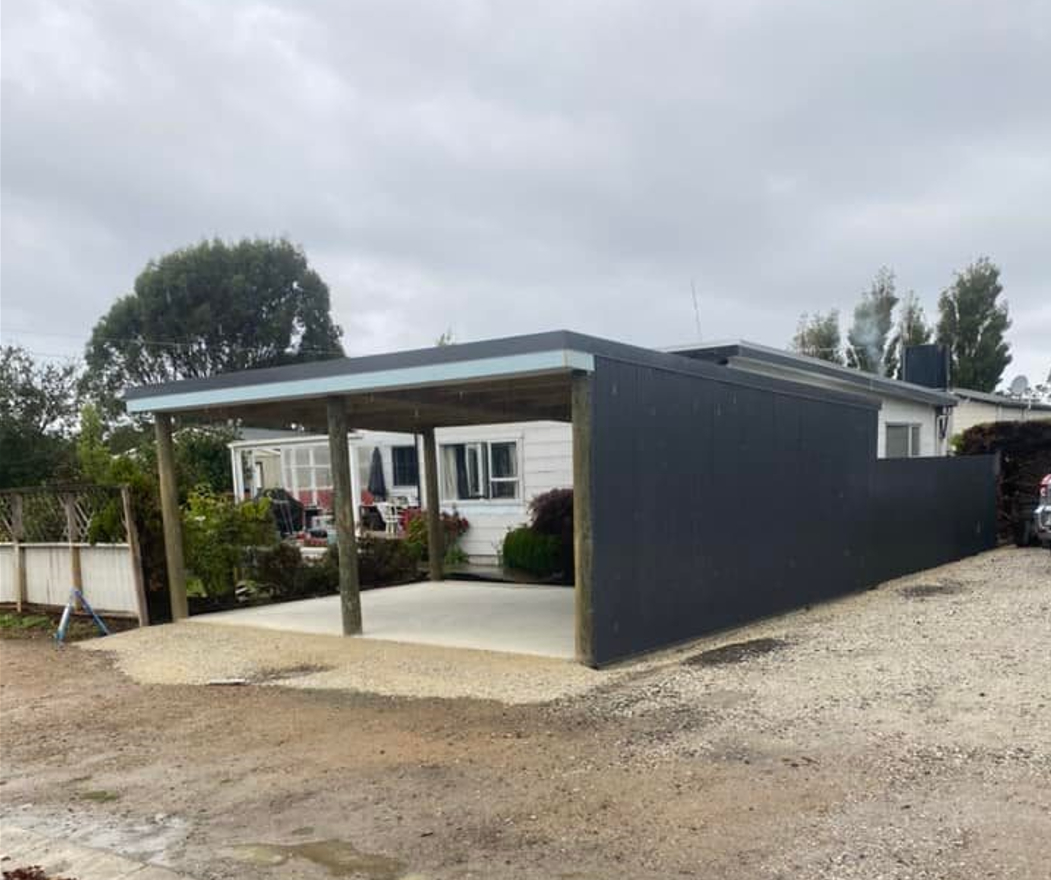 Karitane Residential Property – Double Carport Replacement
"Having employed Jeffrey Dennison Builders to undertake a complete renovation of our bathroom, we were very happy with the professionalism of the completed work. We had no hesitation in again employing their services to undertake significant site clearance and construct a substantial double carport with a longer-term view to include garaging."
The small seaside settlement of Karitane, set in the rolling countryside near the mouth of the Waikouaiti River, is a popular holiday retreat for Dunedin people. Karitane is renowned for its scenic beauty, golden beach, tranquil environment, and Maori and European history.
Project Scope:
The old carport was overdue for replacement and was not worth renovating. As a result, the client instructed us to demolish this structure, clear the site and begin again with the construction of a new double carport.
Commencement:
Work commenced at the start of January 2022 after the Christmas holiday period with demolition and site preparation. The client chose poles rather than square posts which have a rustic feel to suit their seaside community. During January we were able to complete the site set out, placement of poles/foundation, checkouts for rafters, form-work for the floor, and base gravel spread out.
The project was completed at the end of February which included framing for the roof, roofing, poured concrete floor of the carport, barge boards, soffits, flashings, and fencing adjoining the front yard with their neighbour.
Conclusion:
"Again we are delighted with the finished project. Jeffrey Dennison Builders certainly maintain their reputation as  Master Builders. They are friendly and obliging.  Their willingness to adapt to our requirements, their ongoing communication, and general work ethic have been exemplary throughout. The end project, being in a high-profile locality has drawn numerous positive comments. We are very happy to recommend the services of Jeffrey Dennison and his team."
– Steve & Suzette, Karitane
Photo Credit – JD Builders & Elizabeth Corish