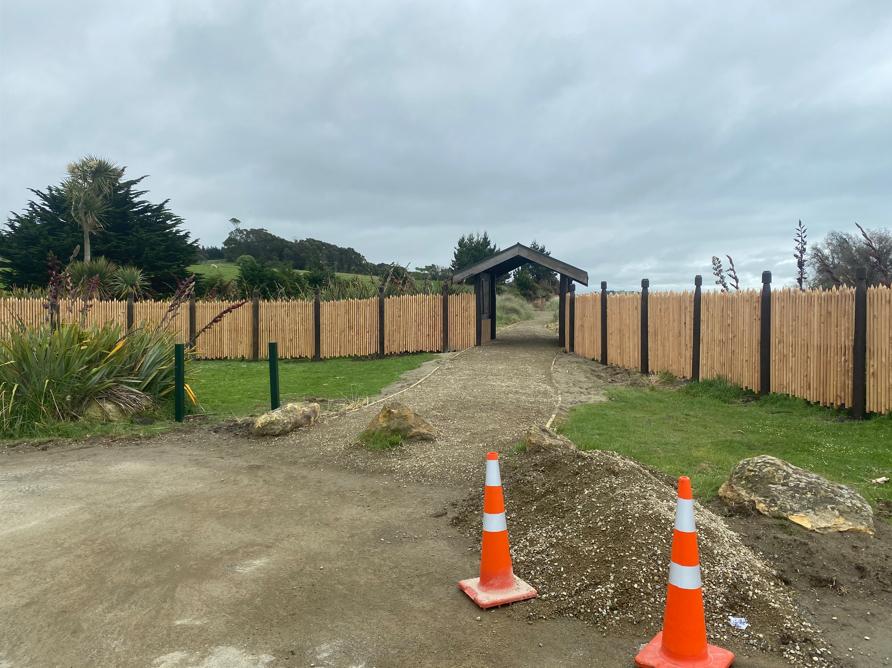 Working closely with Ngāi Tahu and its Te Rūnanga o Moeraki branch and the Department of Conservation (DOC), JD Builders was honoured to be asked to build the new information hut for tourists and locals at Moeraki Beach.
The vision was to create a Pā guiding the visitor forward on their journey of discovery. The word pā can refer to any Māori village or defensive settlement, but often refers to hillforts – fortified settlements with palisades and defensive terraces – and also to fortified villages.
Project scope:
Posts were supplied and cut using a chainsaw to create a naturalistic rustic feel. The path was created to be inviting for tourists and develop a sense of mystery. A hut was to be built, along with the walls being able to display information for the tourists.
Photo Credit: Elizabeth Corish & JD Builders 2021