Pratt St , Waikouaiti
Roof Replacement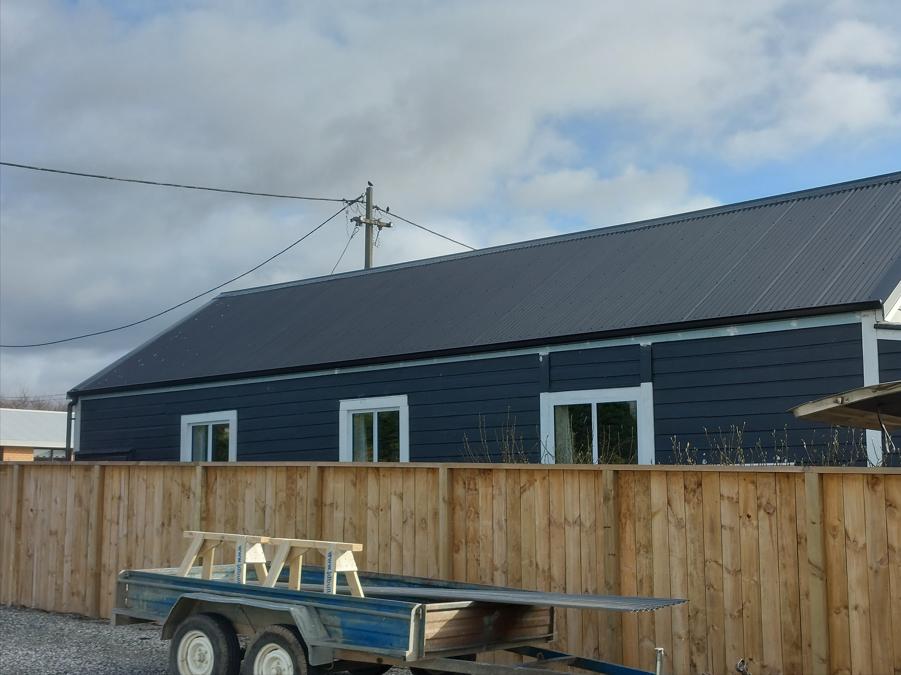 Originally built as a hall in 1945, in recent years it has been converted into a residential home with two bedrooms and one bathroom. Whilst renovation had occurred within the interior, the old roofing had yet to be addressed and urgent replacement was required. Waikouaiti is a small town in East Otago, New Zealand, within the city limits of Dunedin. The town is close to the coast and the mouth of the Waikouaiti River. Waikouaiti, well known as the birthplace of Otago, was first settled by Maori as it was rich in land and sea-based food sources.
Project Scope:
The roofing was in need of urgent replacement, this involved taking off the old sheets of iron, inspecting the purlins and replacing any damaged ones, laying of roofing underlay, new long-run sheets, and flashings. Removal of the chimney which was badly damaged down to roof level, as this was no longer required for heating. Addition of bargeboards as none were in place previously.
The batons which were damaged at the front of the house were to be replaced. Replacement of the old spouting which was sagging and damaged.  
Commencement:
The bulk of the work was completed during May with the erection of scaffolding, the old roofing iron removed, purlins inspected, repaired where required, roofing underlay added along with new sheets of new long-run sheets, and flashings. This also included the removal of the chimney, new bargeboards, and damaged batons at the front of the house.
Lastly, the spouting was added during June to complete the project.
Conclusion:
As the client was a retired builder, and now a building inspector, we were delighted that they chose JD Builders as their preferred builder to undertake this project.